Ein Konzert von The Tears And Drops Blues Band
Hallo, wir sind The Tears And Drops Blues Band.
Auch nach fast 30 Jahren stehen Gefühl und Leidenschaft im Mittelpunkt unserer Musik! Blues ist für uns die Sprache der Seele.
Unterschiedliche Stilrichtungen und mehrere Besuche und Auftritte in der "Hauptstadt" des Blues, Chicago/USA, haben uns geprägt.
Mehr denn je machen wir Musik für Menschen, die ihr Herz klopfen hören wollen, mit eigenen Songs und mit "Klassikern".
Wenn wir uns mit unserem Publikum abendfüllend dem Blues hingeben, dann spürt jeder: "That's what the Blues is all about!"
Wer Musik sucht, die auf der Bühne lebendig wird, der ist beim Blues gut aufgehoben! Wir zelebrieren den Blues – weil er uns Gefühle und Stimmungen ausdrücken lässt, für die es kaum Worte gibt. C: Freude und Trauer, brutale Wut und überschäumendes Glück, Niedergeschlagenheit und – Hoffnung!
Und deshalb machen wir hier mit: Weil der Blues uns Gefühle und Stimmungen ausdrücken lässt, für die es kaum Worte gibt. Mit unserer Musik erzählen wir Geschichten aus dem Mensch-Sein.
Unser Dankeschön an Dich für Deine Spende:
Ein ca. zweistündiges Blueskonzert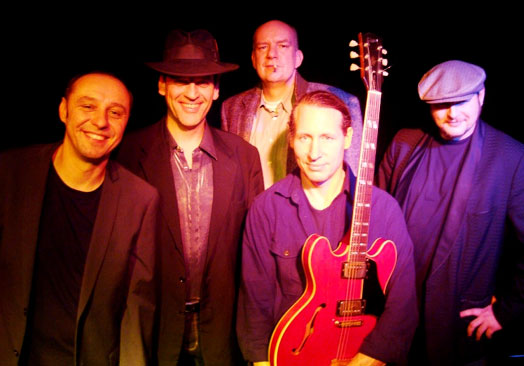 Wer: The Tears And Drops
Was: Blues-Band
Wo: Überall wo es Wettergeschützt ist
Zeitraum: Jederzeit
Umfang: ca. 2 Stunden
Wie oft: unbegrenzt
Spendenwert: mindestens 800 Euro Spende und an die Band Fahrtkosten (30 Ct/km)
Special: Umfang und Aufteilung des Programmes ist flexibel mit dem Veranstalter planbar
Rahmenbedingungen: Tears And Drops ist NICHT Veranstalter somit auch nicht für die GEMA zuständig
Mehr über uns: www.tears-and-drops.de
Du möchtest für die Unterstützung von Geflüchteten spenden
und würdest Dich über ein Konzert von The Tears And Drops Blues Band als Dankeschön freuen?
Wichtig: Alle hier beteiligten Künstlerinnen und Künstler sind mit großem Engagement bei diesem Projekt dabei. Es kann dennoch passieren, dass eine Künstlerin, ein Künstler oder eine Gruppe eine Anfrage auch mal ablehnen muss. Das kann ganz verschiedene Gründe haben. Wir bitten Dich, das zu respektieren. Sollte das gerade in Deinem Falle passieren, dann melde Dich gerne bei uns. Gemeinsam suchen wir nach möglichen anderen Künstlerinnen, Künstlern oder Gruppen.